CREATIVE PRODUCER CALL OUT.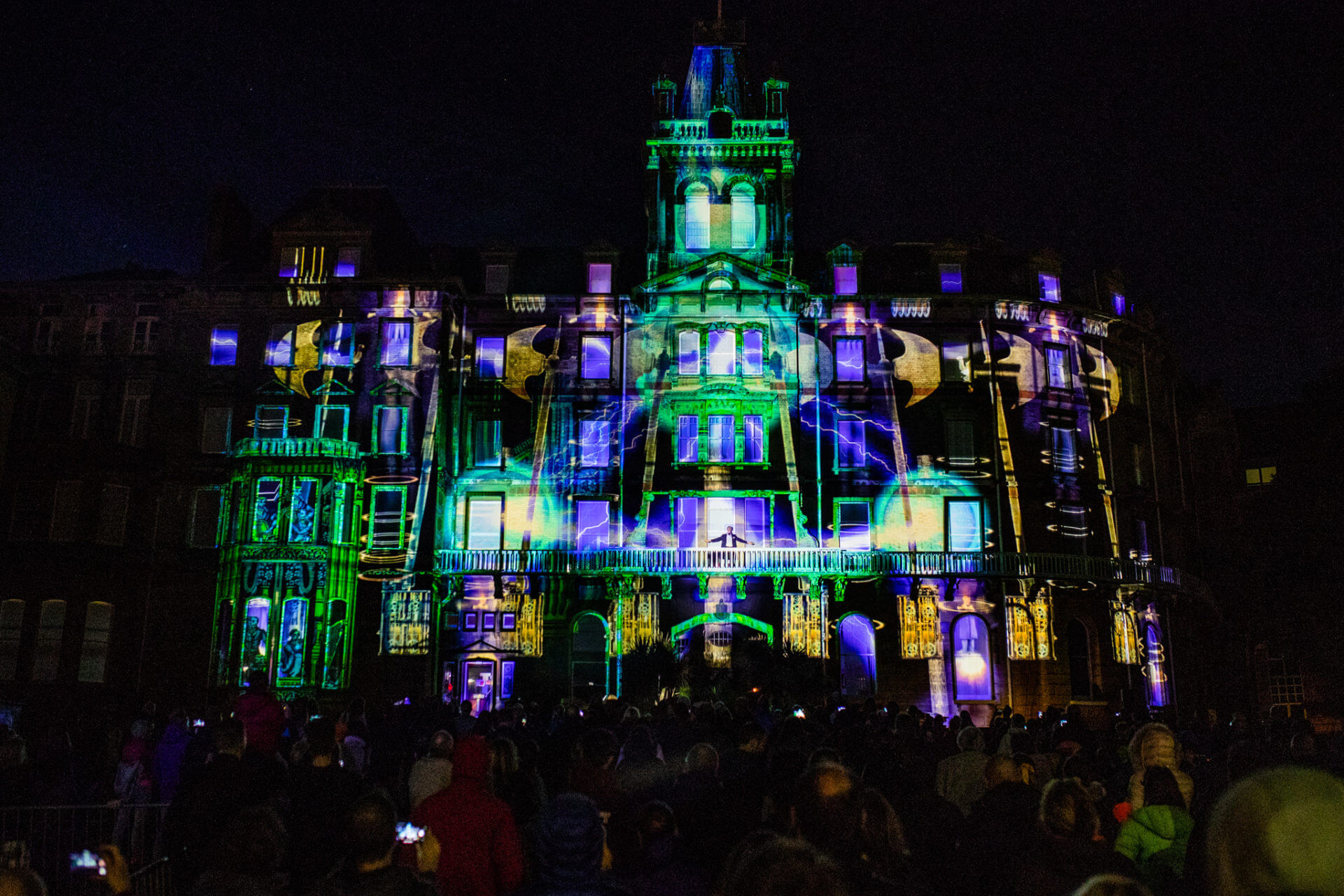 Position Advertised: Creative Producer
Salary: Freelance day rate (to be agreed).
Time Commitment: Part Time (1.5 days per week)
Location:
In 2024 our winter light trails are expected to be in the following locations:
Manchester
Cardiff
Newcastle
Stoke-on-Trent
Our office is based in central Manchester, though remote working is available and utilised by many team members.
We are looking for Creative Producers that are located within commutable distances to one of the above locations for site visits. Producers will take on one light trail only and as such only need to be commutable distance to one location.
About the Company:
From the Fields is a multi-award winning events organisation (Promoter of the Year 2022 Access All Areas, Best Music Promoter 2022 Event Production Awards), curating events such as Kendal Calling, Bluedot, Christmas at Bute Park, Arts by the Sea, and Festival of the Sky spanning the arts and music industry.
In 2023 From the Fields are set to expand our Light trails portfolio, expanding a core growth area for the business.
We're looking for Freelance Creative Producers to work with us as part of the team at From the Fields on a freelance / part-time basis.
Our multi-award winning light trail, Christmas at Bute Park, has become the largest light trail outside of London, set in the heart of the Welsh capital Cardiff and in 2023 we are focused on expanding to new locations.
About the Role:
We are looking for people to help us grow this exciting part of the business – people with a passion for light trails and outdoor arts, who are committed to delivering events of outstanding quality. You should be passionate about audience's experiences of the arts, in both commercial and government funded settings.
The Creative Producer role is responsible for line managing the creative programme on one specific event. This may involve producing commissions, liaising with artists, working with our partners, and digging into the detail on our programmes of installations to ensure a quality outcome for both the artists and audiences. Depending on the project, it may also involve project managing the delivery of publicly funded grants.
The Creative Producer is a central role in the team and organisation, acting as the lead line manager for a project, managing all artistic suppliers and ensuring clear communication with production, to achieve the best possible creative outcome.

The Creative Producer also has a key role in communicating clearly with the Senior Creative Producer, to ensure that each event works as part of the wider From the Fields portfolio, and to enable each Creative Producer to benefit from the support of the wider creative and senior team.
Please see below for Essential and Desirable criteria.
Essential:
4 years experience of working either in a creative or production role on outdoor arts events

If your experience is largely production focused it is desirable that you have at least 2 years experience working in a creative role on outdoor arts events

It is desirable, but not essential, that those 2 years involved curating arts programmes

Availability beginning mid-June for events launching at the end of November and running until the start of January

Please note that you will be required on the event site regularly once build of the event begins

Once the event is live you will only be required to undertake brief check ins on the creative to ensure a quality experience across the whole live period of the event

Experience working with light art installations or on light art trails
Experience project managing multiple suppliers
Experience working within approved budgets, maintaining appropriate records and following financial processes
Desirable:
Experience working with lighting suppliers
Understanding of, or experience of delivering publicly funded grants
A proactive approach to project management and event delivery
Experience managing budgets of up to six figures
Experience of reporting processes including evaluation capturing
Contacts across the geographical area most suitable of both suppliers and artists
How to register interest?
If you feel you are a good fit for our Creative Producer role then please email your CV and a short covering letter to hello@fromthefields.co.uk with CREATIVE PRODUCER VACANCY in the title of the email. Please ensure your email fits the below guidelines:
CV

No more than 2 sides of A4

Short covering letter

Additionally, you may include links to articles, reviews, event trailers or post-event films in your covering letter.

Ensure to include your location, or your most desirable event location to work on
What's next?
If we feel that you are suitable fit for our Creative Producer roles then we will be in touch via email to organise an informal chat to discuss your experience and availability, as well as the events in more detail.