EVENT MANAGER CALL OUT.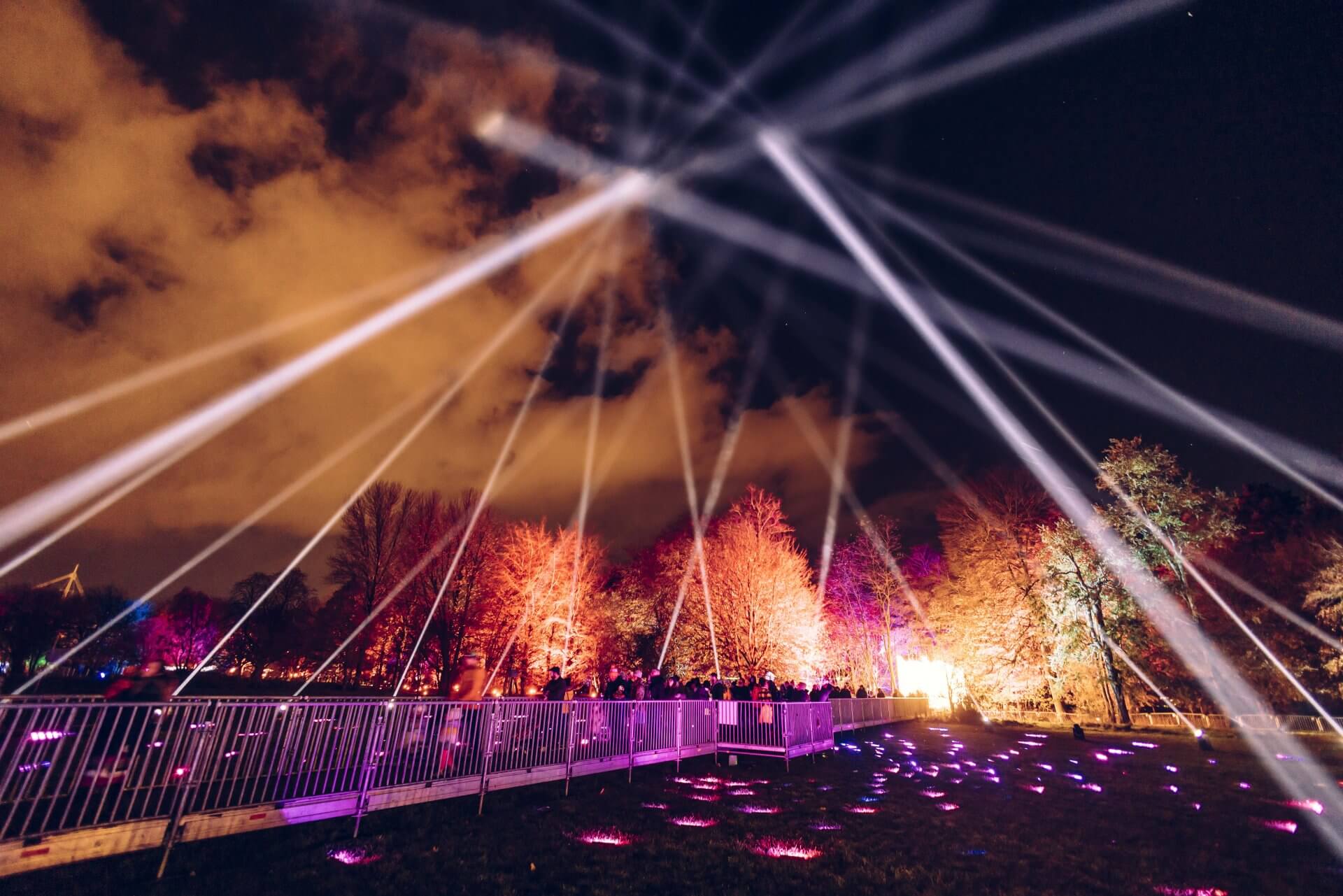 Position advertised: Event Manager
Salary: £36,500 per year Pro Rata
Time Commitment: Part Time (2.5 days per week)
Location: Remote or in office working optional (our offices are based in Manchester).
About the Company:
From the Fields is a multi-award winning events organisation (Promoter of the Year 2022 Access All Areas, Best Music Promoter 2022 Event Production Awards), curating events such as Kendal Calling, Bluedot, Christmas at Bute Park, Arts by the Sea, and Festival of the Sky, spanning the arts and music industry.
In 2023 From the Fields Ltd is set to grow its Light trails portfolio. We're looking for Event Managers to work with us as an integral part of the team, on a part-time basis.
Our inaugural light trail, Christmas at Bute Park, is set in the heart of the Welsh capital Cardiff and has become the largest light trail outside of London. We are now working to expand our model to new locations.
In 2023 our winter light trails are expected to be in the following locations:
Manchester
Cardiff
Newcastle
We are looking for people to help us grow this exciting part of the business – people with a passion for light trails and outdoor arts, who are committed to delivering events of outstanding quality.
About the Role:
The Event Manager is a central member of the team, communicating with all departments and acting as a point of contact with the site, while reporting progress updates to the Events Director. The Event Manager is expected to have a good operational understanding, but with a wider awareness of how all elements of a major event interrelate. The Event Manager will be responsible for delivering a commercially successful trail, bringing together team meetings, including the heads of department across Production, Sponsorship, Creative and Marketing, ensuring that milestones are met and key actions are followed up. The Event Manager will monitor budgets and ensure best value, through working closely and proactively with the team.
The Event Manager will have a passion for high quality, family friendly events, and be intrinsically motivated to work towards delivering a seamless experience that is rated highly by visitors. Responsible for delivering events that are new or in their infancy, the Event Manager will enjoy breaking new ground, forging new relationships with stakeholders, and be confident enough to find practical solutions to unforeseen problems. The Event Manager will be fully supported by the senior team at From the Fields Ltd, and line managed by the light trail Events Director.
Summary of Responsibilities:
Responsibility for the successful execution of festive winter trails, reporting to the Events Director.
Acting as a main point of contact for the venue & venue-based businesses, providing information, solutions and updates and attending progress meetings where required.
Monitoring departmental budgets and ensuring they are kept within agreed limits.
Working closely with Commercials Manager
Acting as the main point of contact with ticket agency & coordinating the ticket setup.
Attend meetings with the wider Light Trail Team to share learnings and information.
Liaising with all departments involved in the successful delivery of a festival Christmas trail, including Finance, Production, Creative, Customer Communications, Marketing, Sponsorship, Venue & Concessions.
Organise and chair departmental debriefs post-event.
Essential to the Role:
Availability from August 23, ability to oversee events going live at the end of November 23 and running until the start of January 24 (you are not required on site for the duration, but some checks / visits will be necessary)
Experience of largescale outdoor event operations and departments, across production, marketing, sponsorship, ticketing, F&B.
Experience managing a project team, convening site visits, meetings and updates to Directors and stakeholders.
Experience working with budgets of 1 million +, maintaining appropriate records and following financial processes.
Desirable:
Prior experience working in the commercial light trails sector, at a management level.
How to Register Interest?
If you feel you are a good fit for our Event Manager role then please email your CV and a short covering letter to hello@fromthefields.co.uk with EVENT MANAGER VACANCY in the title of the email. Please ensure your email fits the below guidelines:
CV:
No more than 2 sides of A4
Short covering letter
Additionally, you may include links to articles, reviews, event trailers or post-event films in your covering letter.
Short covering letter
Timeline for Recruitment:
Interviews will be set up on a rolling basis.
We aim to confirm a successful candidate at the end of July.
Should a successful candidate not be found, the recruitment timeline will be extended.