FROM THE FIELDS WINS 'PROMOTER OF THE YEAR' AT THE ACCESS ALL AREAS CONFERENCE AND AWARDS.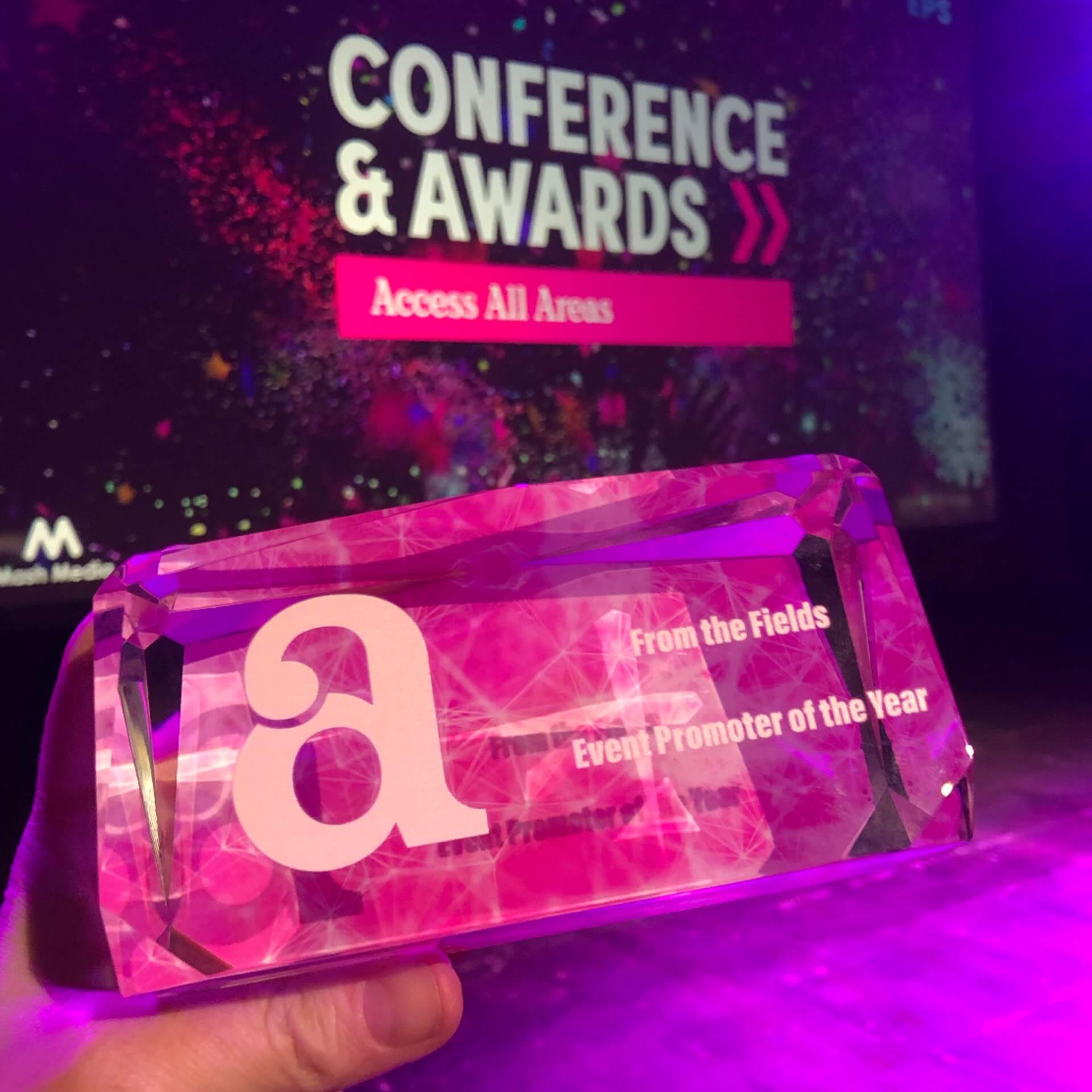 Over the years we have been awarded for our events and work at them however this is the first time FTF as a team has been acknowledged and we are extremely humbled and proud to receive this award.
On behalf of From the Fields we'd like to thank all our team, suppliers, freelancers and partners for the incredible work that has gone into securing the return of FTF shows post covid (no easy feat in itself) and the tireless attention to details and commitments to industry leading creative and quality across the events.
It was only a short time ago when we were unsure if we all had an industry to return too, careers that would still be possible and audiences that would still seek events. To see our shows bounce back against the backdrop of a supply chain crisis, extreme cost inflation and a cost of living crisis has been astounding.
Audiences have been surprised and delighted across the shows. The combination of suppliers, freelancers, artists, communities and audiences coming together again to create truly spectacular experiences in the outdoors has been a dream come true and the only real prize we hoped for.
It's great to be back, see you in the fields for the foreseeable!
Ben, Andy and the team x